Mobile Guardian uses Rules to allow you as a parent to manage your child's time on their mobile device. The Rules section allows you to manage the following:
Where

your child's

device is monitored, i.e. at what location? – Create locations in the

Zones

section.

When

your child's

devices are monitored, e.g. during school hours? – Create schedules in the

Time & Date Settings

section.

Which

devices are being monitored, e.g. home owned devices? – Assign

rules

in the

Settings

section.

What

is being monitored, e.g. safe content? – Configure what is monitored in the

Settings

section.
Let's start by adding your first rule. Go to the Settings section on your child's card.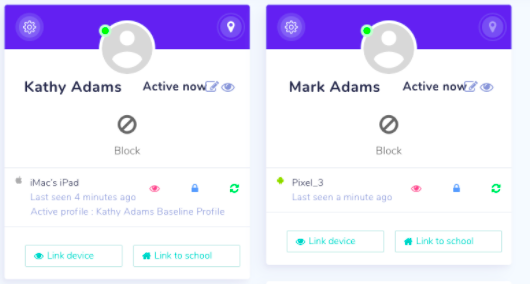 In the drop-down menu select "Create a Rule "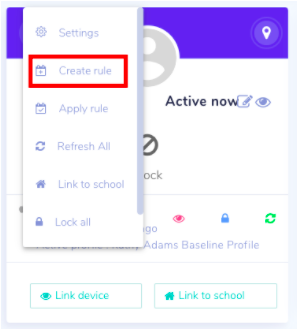 You will need to give your Rule a Name (mandatory) and select the child that you would like the Rule to apply to.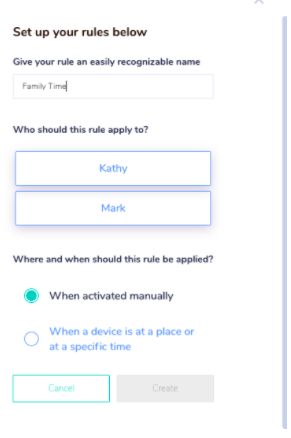 You will have the option to add "when and where" this rule should be applied.


If you want to be able to activate your rule manually then select

When activated manually

.





If you would like to have a rule apply when a device is at a specific place or at a specific time, then select this option. Once selected, you will have to configure your

Place

and

Schedule.
Select either Anywhere or a specific place

Select either Anytime or a specific schedule
You can use an existing Place and Schedule or add a new one,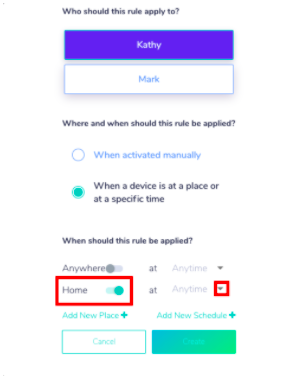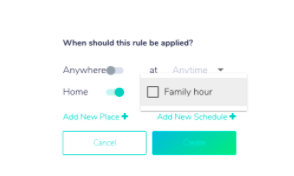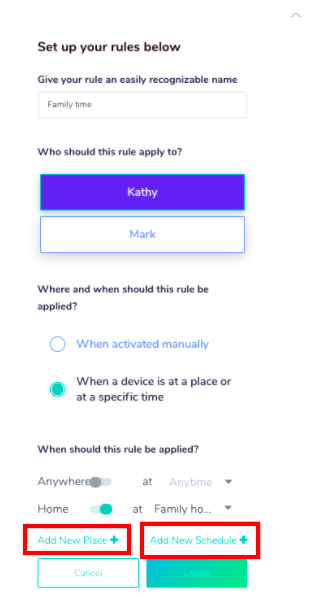 If you select "Add New place" you will need to add a new geofence.
Enter a "Zone Name"(mandatory) like Home, School, soccer practice, Etc.
You have the option of enabling "Notify of arrival" and "Notify on departure" this will allow you to be notified when your child's device leaves or enters the zones you have created.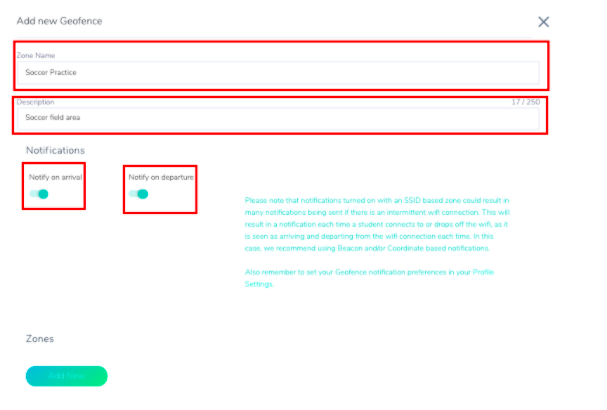 Once you have completed your setup, you can click on "Add new", under Zones.

Select your coordinates for your Geofence. You will be able to select a Geo-fence via the map, once the Geo-fence has been selected.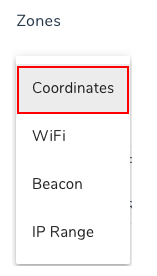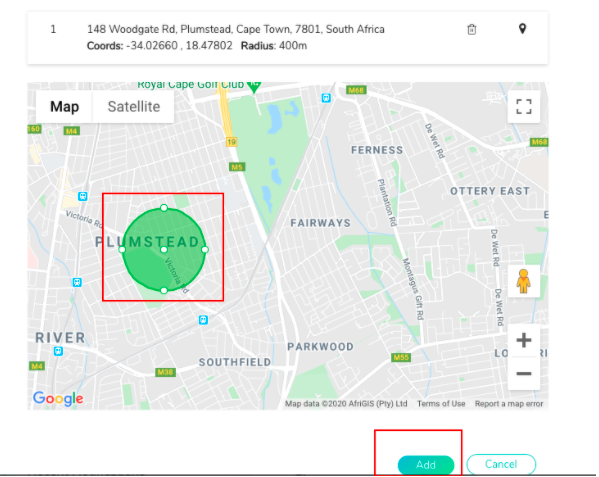 Once the zone has been added you can click create a zone.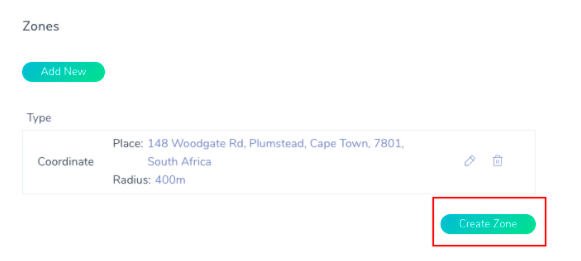 You have completed the creation of the zone and now you will need to add your new schedule if you would like to apply one.
Please note: You can select the default option "Anytime" if you do not have a specific schedule.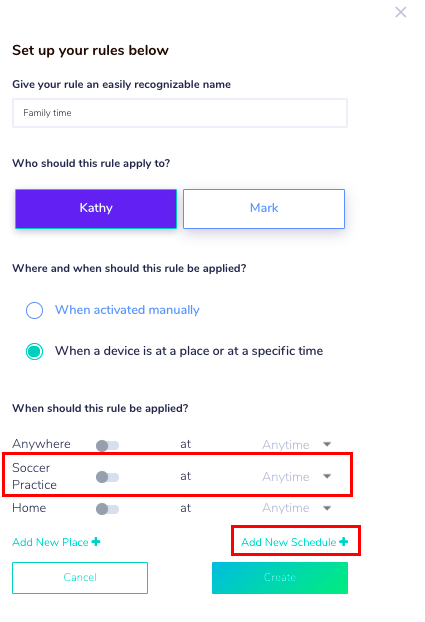 Click on "Add Schedule" and add your schedule name, duration, and weekly configuration.
Once you have completed your new schedule, click "Add" to ensure it is saved and added to our rule.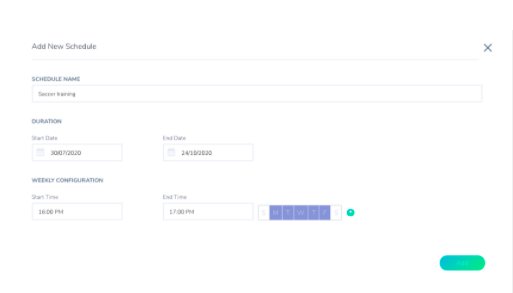 Now that your "Schedule" and "Place" have been set up, select the newly added schedule to your rule. Once you are happy with your rule, simply click "Create".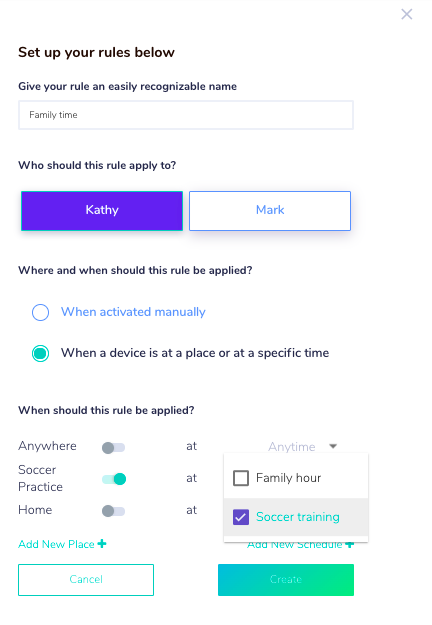 You have just created your first Scheduled Rule.
You can proceed to configure the restrictions that you would like to add to the Schedule by following the steps below :
Once you are back on your home screen of your Mobile Guardian Parent Dashboard, click on the Settings Icon on the selected child where you would like to apply the restrictions too.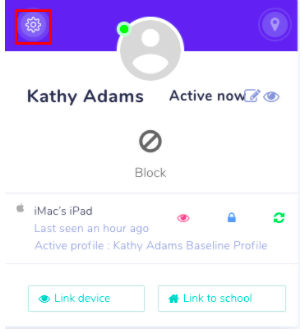 Once you have clicked on the Settings Icon, you will have the drop-down menu, click on "

Settings".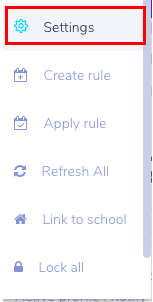 Once you have been directed to the settings page of the selected child, you will see a schedule that you have created before, click on the "

Edit"

button

Please Note:

All rules excluding manual rules will automatically be turned on by default. These will however only activate according to the schedule or place logic you have added.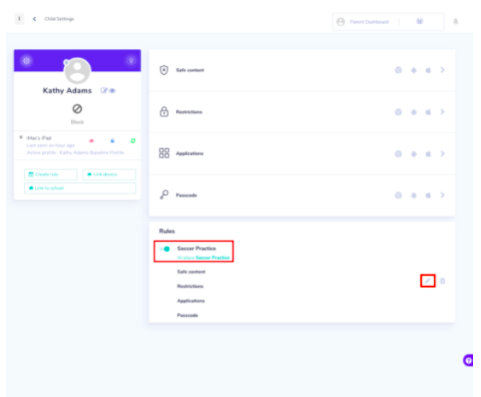 Once you have clicked on the edit button, you will see the selected Rule settings, which include, "

Safe Content, Restrictions, Applications, Passcodes".

You can go ahead and personalize your rules restrictions with the options provided. Please always ensure that the restrictions you are selected are relevant to your child's device operating system.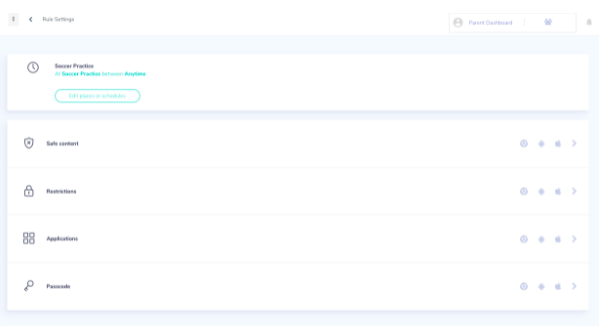 Here is a brief description of the rules :
Safe content - The Safe Content will allow you to blacklist and whitelist the websites via categories or URLs that the device is allowed to access with the Mobile Guardian Browser.
Device Restrictions - This will allow you to apply restrictions of functionality of the actual device (Note: Many of these restrictions will only apply to a device that enrolled via School, which should be an Android EMM enrolled device or IOS supervised)
Applications - Will allow to block applications on the device
Passcode - This will allow you to set up a passcode on the device
Please let us know if you found this helpful!
Thanks for reading :)
Please let us know if you found this helpful.
Thanks for reading :)