Different schools use different grading systems, usually country-specific, e.g. grade, standard, form, or year. You can configure levels for each system, e.g. Grade 1 and Grade 2, or Form A and Form B. If your school runs an informal program or has changed its grading system, you may want to create a custom grading system. For instance, you may want to grade students by rank or proficiency.
Kindly follow the steps below :
Once logged into your Mobile Guardian School Dashboard, on the navigation panel on the left-hand side of the screen, click on "

Settings"

once you have clicked on settings then click on "

Grading System".

Once you have been directed to the

"School Grades"

page, Click on the drop-down arrow under "

Select Grading System".

Once you have clicked on the drop-down arrow there will be a number of grading systems on display. Select an existing grading system or select "

Custom". Selecting custom allows you to add t

o enter a custom Grade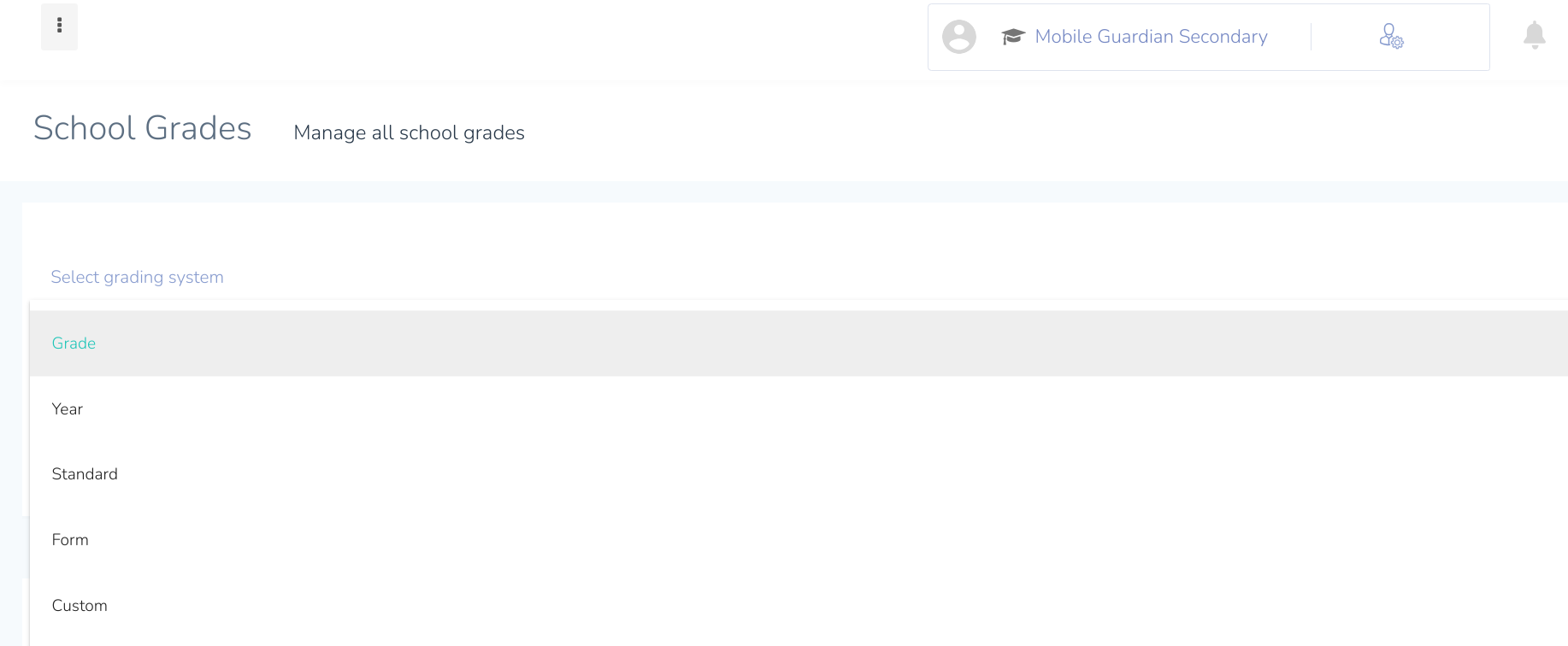 Once you have selected a grading system click on the "

Save"

button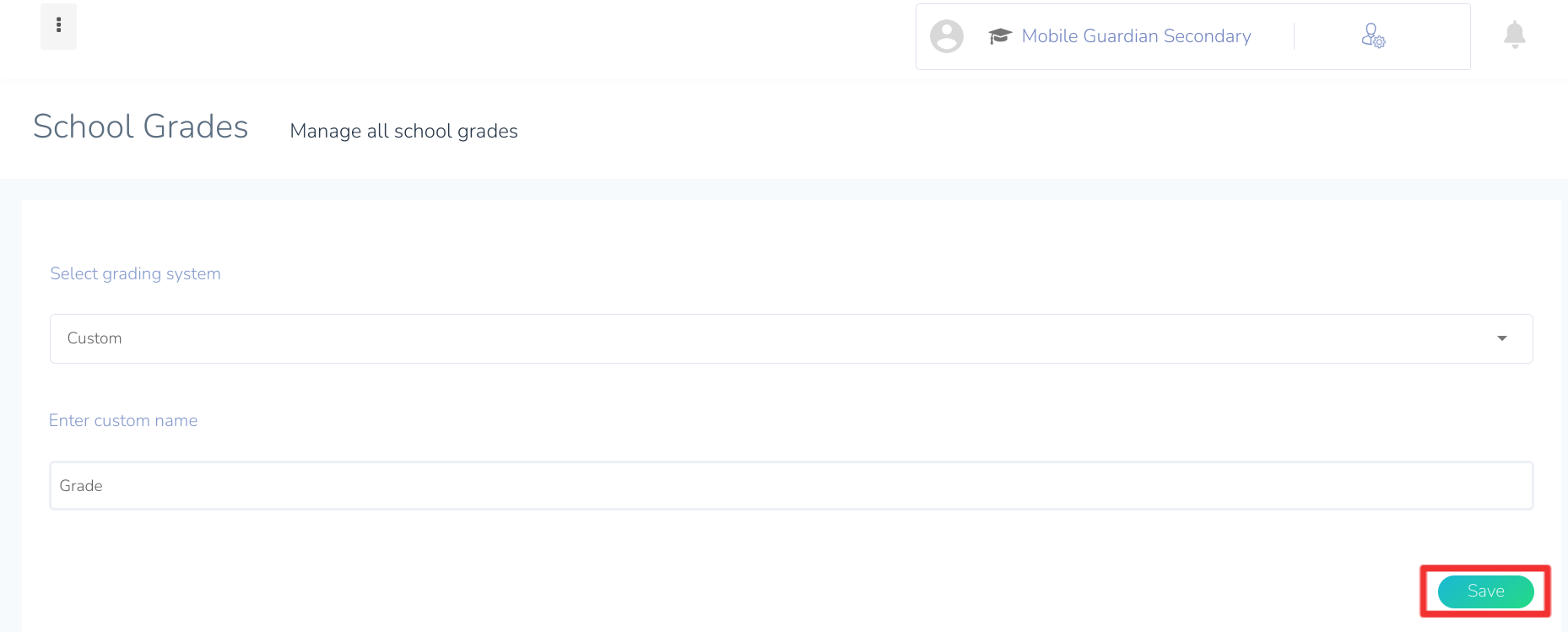 Now you can add levels (e.g. standards or years) to your chosen system. After typing in a name for a level, click the Save button to add it to your school's grading system.
Please let us know if you found this helpful!
Thanks for reading :)