The Application History section shows the command history for a particular application. This also shows which devices the command was sent to as well as the status of the command. This is a great tool for troubleshooting if an application is not being deployed to a particular device. 
An example for how an administrator can use this is shown in the last screen where the administrator can clearly see that command to remove the the Mobile Guardian application from the specific device has been sent. 
Where to find the Application History section: 
Step 1 - Locate an application
Navigate to Applications menu option.

Search for an application.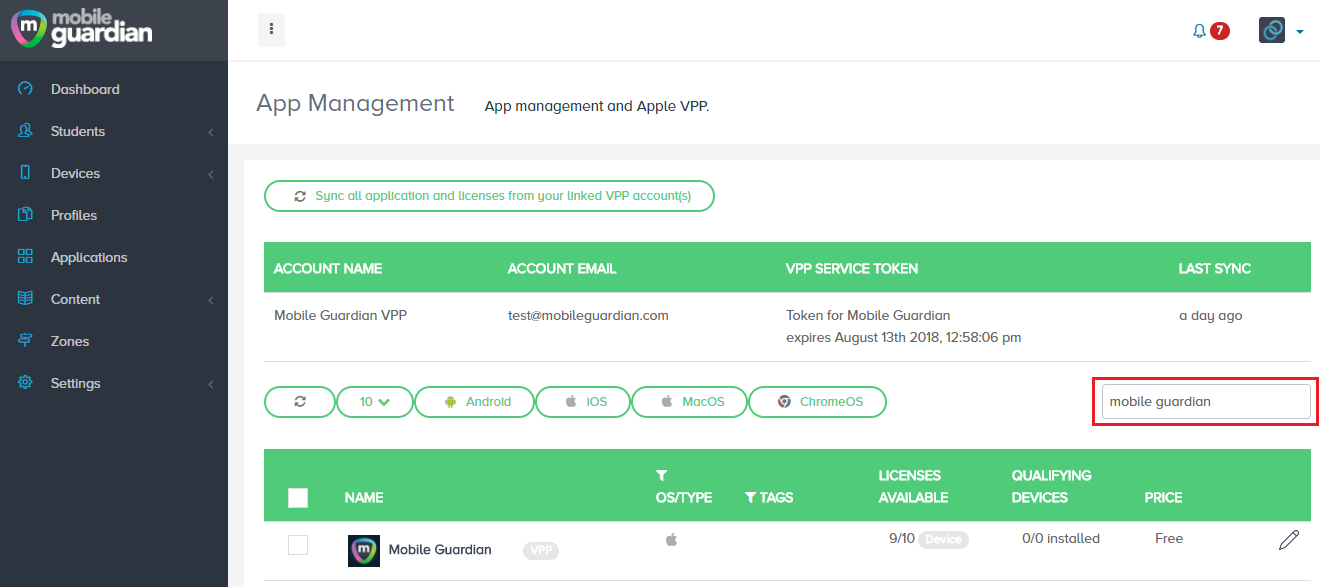 Step 2 - Access Application History
Click on the application.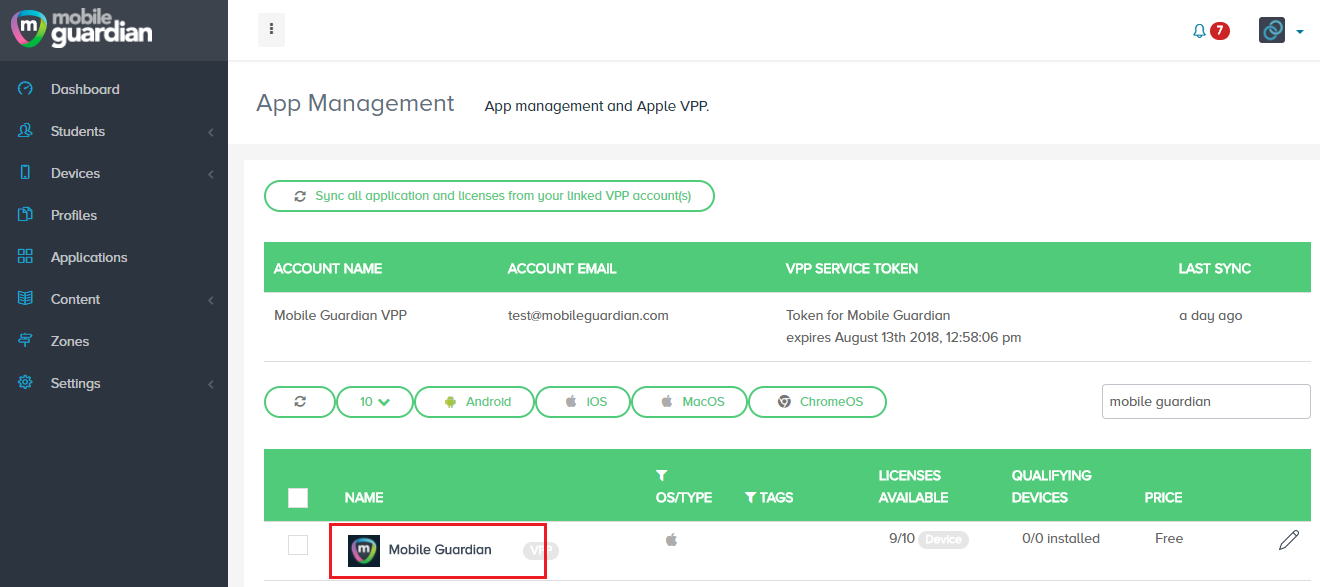 Click the History tab and you will see the messages listed there per device.