The Application History section shows the command history for a particular application. This also shows which devices the command was sent to as well as the status of the command. This is a great tool for troubleshooting if an application is not being deployed to a particular device.
An example of how an administrator can use this is shown in the last screen where the administrator can clearly see that command to remove the Mobile Guardian application from the specific device has been sent.
Follow the steps below to view the applications History for a Particular Application
Locating an Application
Once logged into your Mobile Guardian School Dashboard, on the navigation panel on the left-hand side of the screen click on "Applications".

Search for the selected application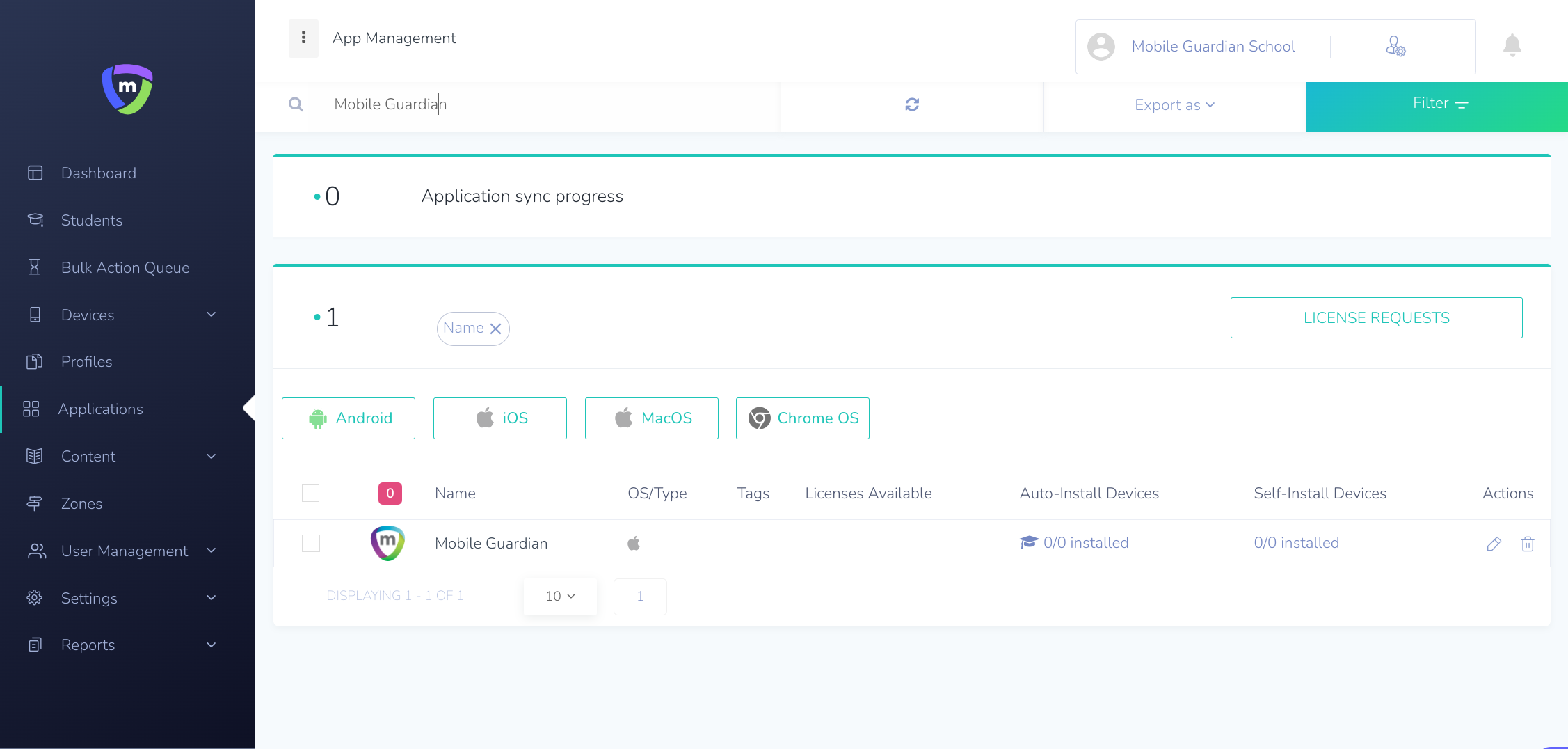 Accessing the Application History
Once you have searched for your selected Application, click on the selected application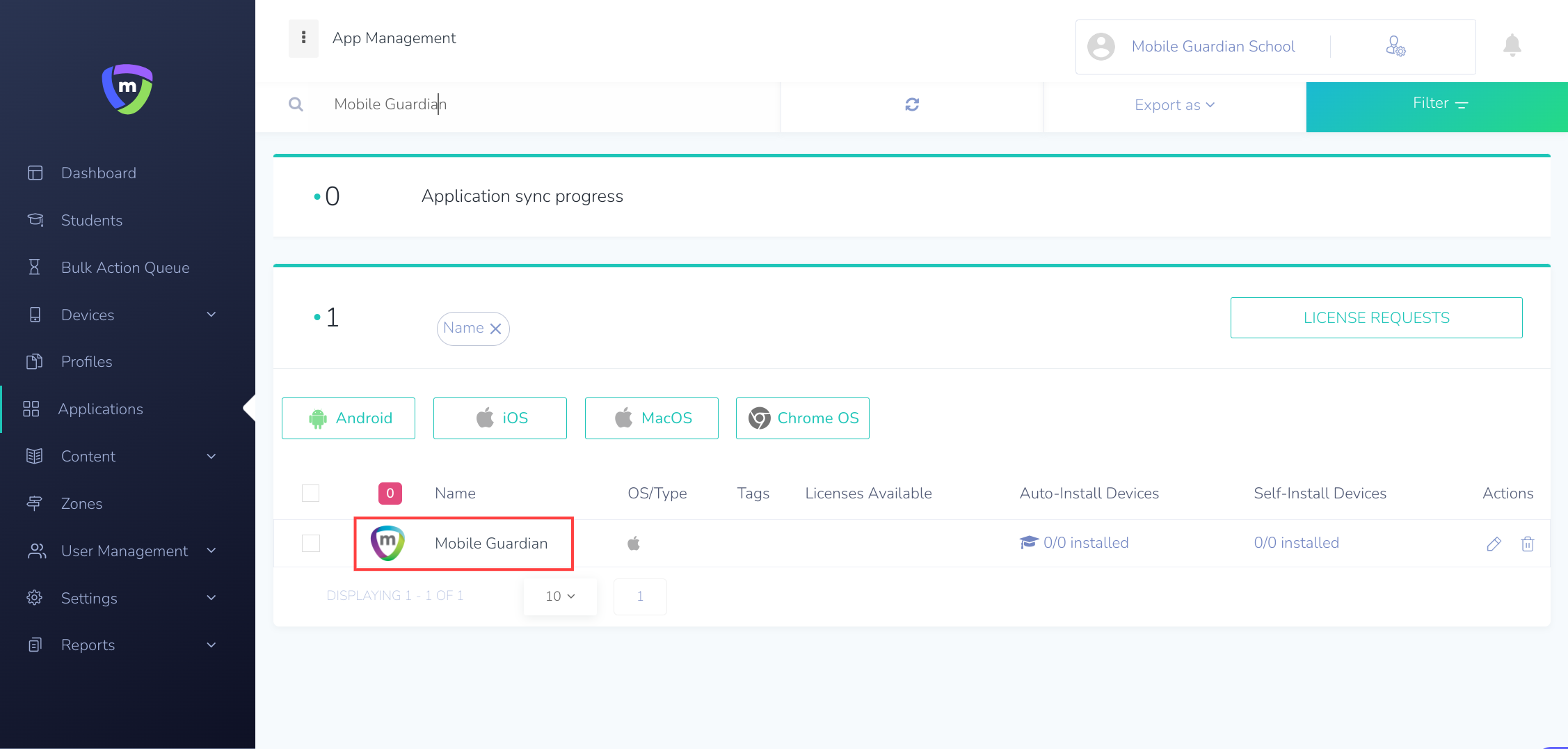 Once you have clicked on the selected application, click on the "History" tab.

Once you click on the History tab, you will see the list of messages listed per device.

Please let us know if you found this helpful!
Thanks for reading :)