Using tags allows the mass assign of iOS applications to devices which are using the same tag. At the same time you can assign the application to either home owned, school owned or both types of devices.
Using the auto-install option will result in the application being pushed to specified devices during the auto-install window defined by the user (Immediately, During school hours, After school hours, Weekend).
Read the Searching for iOS Application article on how to search for a new iOS applications in the Applications section before following the steps on this particular article.
Step 1 - Select settings for application
After you have searched for and found the new application you want to install, you will be given the option to mass assign tags to it. To do this, in the Add these tags input field, start entering the name of the first tag you want to assign, and then select a tag from the drop-down list. To add a brand new tag, type a tag name and press Enter.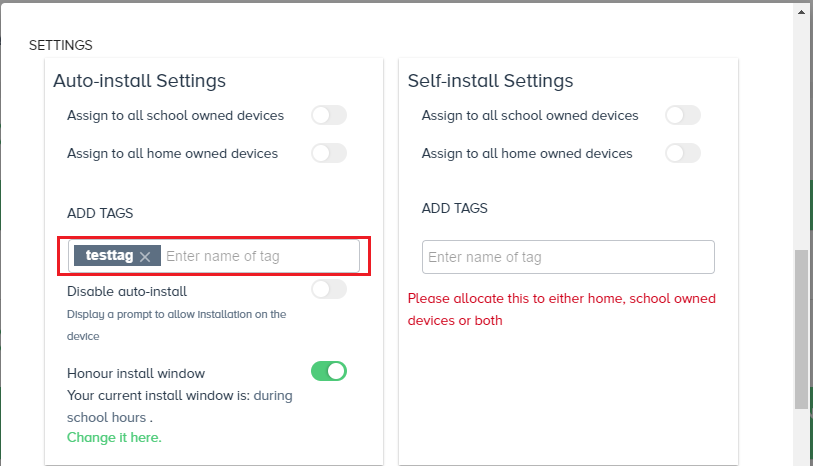 Tags will be displayed as you add them. Click X if you want to remove a tag. 
Step 2 - Save specified settings
Click on the Add button to save your settings.