If you are not using VPP please follow these steps to search for - and add- an iOS Application to the dashboard.
Step 1 - Access the iOS Application Search menu
Navigate to Applications menu option.

Select the iOS > Application Search option.


Step 2 - Search for an iOS application
Specify search criteria and select the Search button.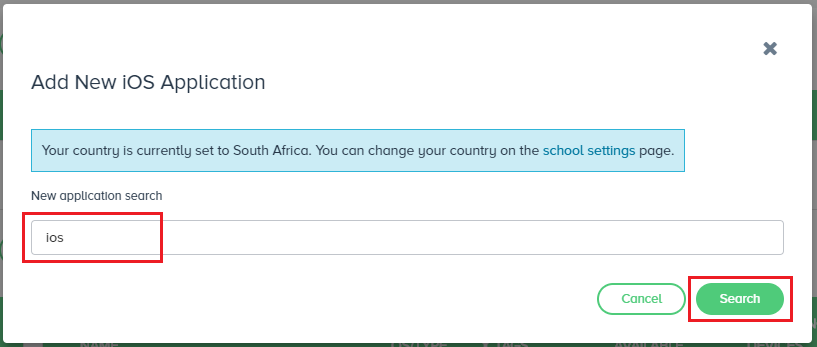 Once search results return, select the add icon to select an application.