The below article will guide you on how to do a standard enrollment of your Android device compared to enrolling the device via EMM enrollment
What will you learn?
Please see the steps below for enrolling
I. Once logged into your Mobile Guardian Dashboard on the navigation panel on the left-hand side of the screen click on "Devices"
II. Click on "Add new school device".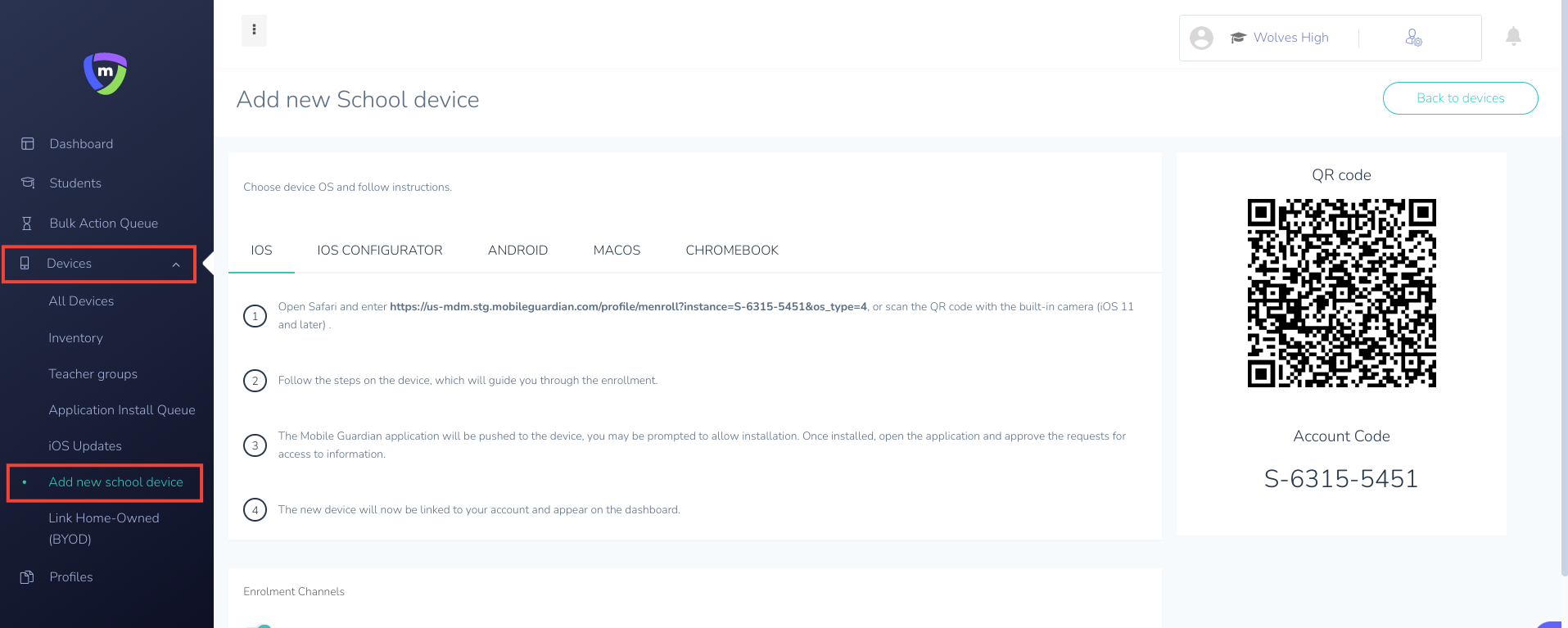 III. Click on the Android tab.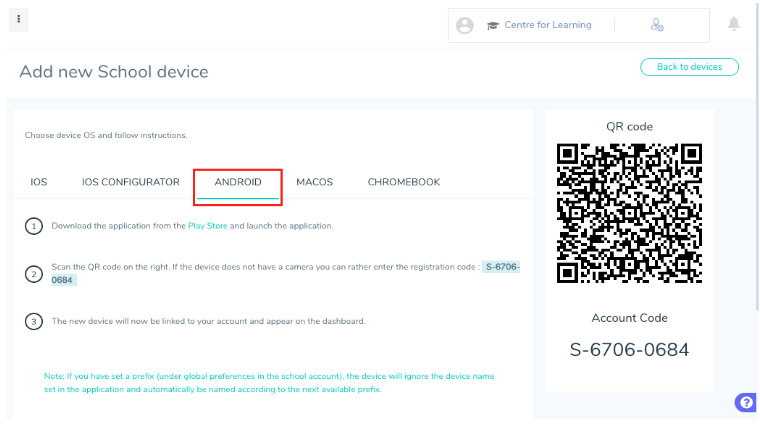 IV. Go to the "Play store" on the device and download the Mobile Guardian application and proceed with the installation prompts of the application.
V. Once the application is installed on the device, you may open the app, and please select the correct region.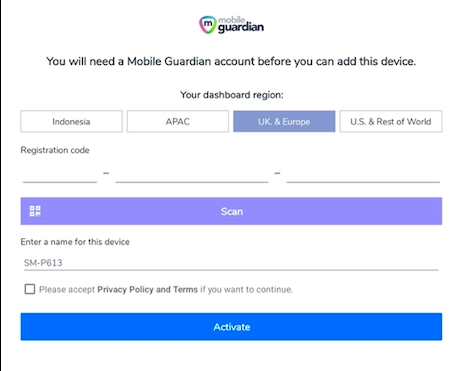 V. Once you have selected the region you will need to input your registration code, the registration code can be entered in manually or Scanned via QR code, This will appear on your Mobile Guardian Dashboard.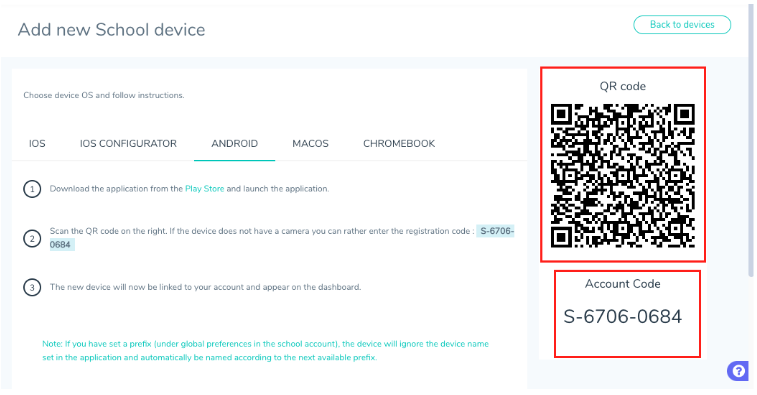 Note: Please make sure to Activate Device Admin App during the registration process. This will allow for the full feature set available for Mobile Guardian. If you don't activate this setting then your device will not fully enroll and have access to the full feature set.
VI. Enter the name of the device, in the field stipulated on the device, (the device name cannot be changed later on) Click on "Activate".
If you have selected "Cancel" by mistake during the registration process then you can always go and activate it in the Settings area.
Settings > Security & Location > Device Admin Apps - Then select Mobile Guardian and the same screen will appear to allow you to Activate the Device Admin App.


How to view added devices:
To view the newly added device on your Mobile Guardian Dashboard, on your Mobile guardian
I. Navigate to the panel on the left-hand side of the screen, click on "Devices"
II. Click on "All devices"

.
Well Done! you have successfully enrolled an android device to the dashboard