You can upload students in batch via the CSV Bulk upload sub-menu option or directly on the Students page via the Bulk upload modal.
Please note when uploading CSV files for Student Bulk Upload. The delimiters below are the only supported formats:
, for list separation
: for pair separation
; for value separation
Step-by-step guide
Navigate to Students. Select Bulk Upload +.
Click on the Download sample template link to download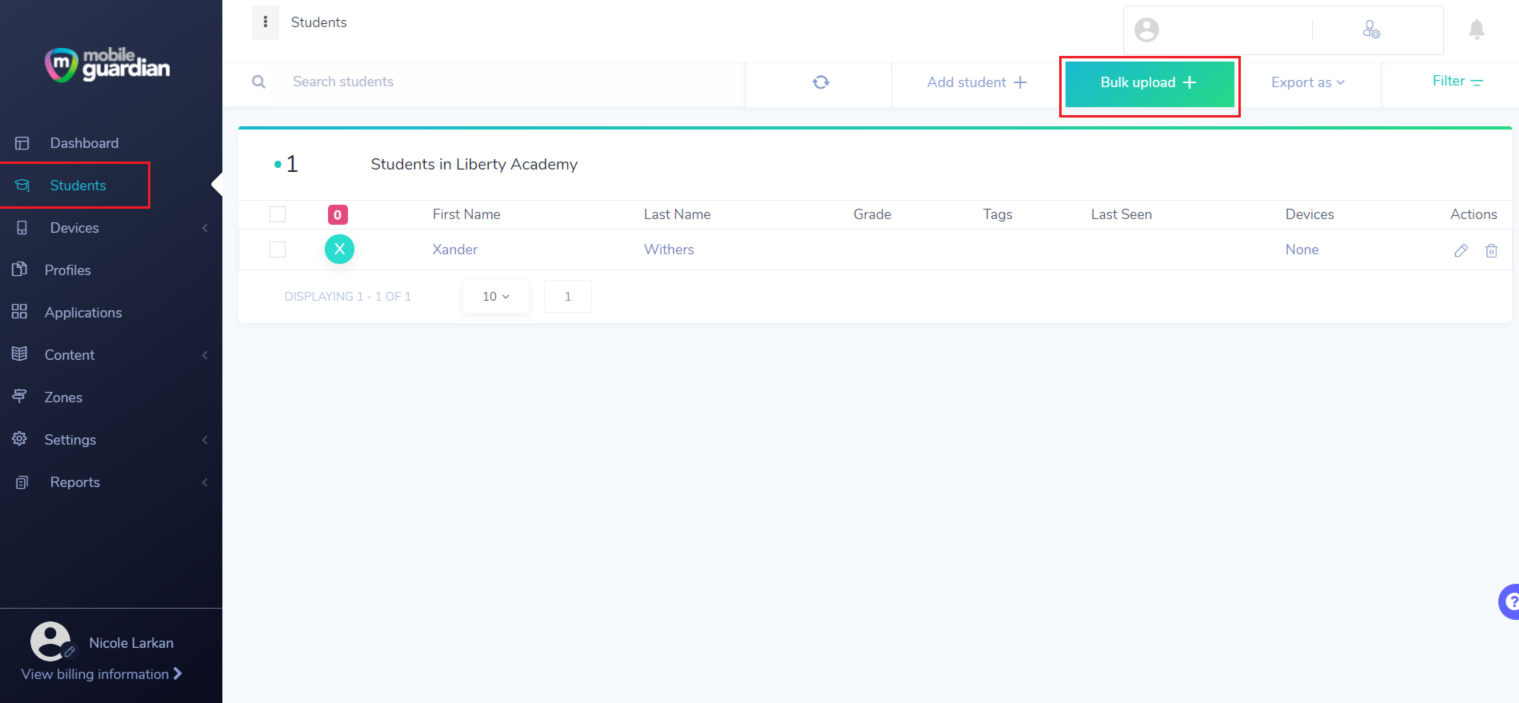 a sample of the .csv which you can populate with your own student data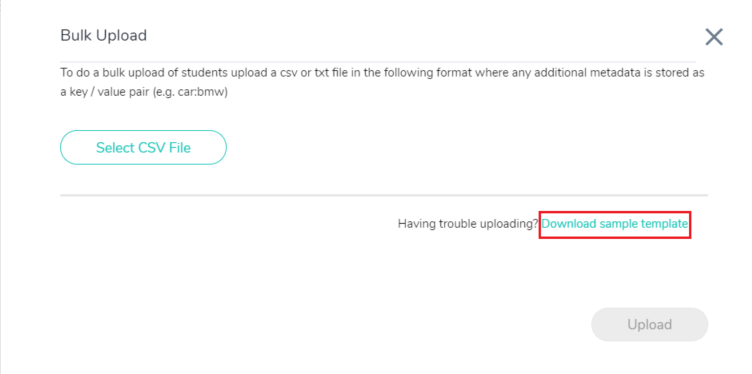 Open the csv file, populate it and save it
.


Note: The first line contains the required headers and lines thereafter contain the student data matching the headers.
Click on the Select CSV File button and select the file you populated with student data.
The filename is displayed once a valid file is selected.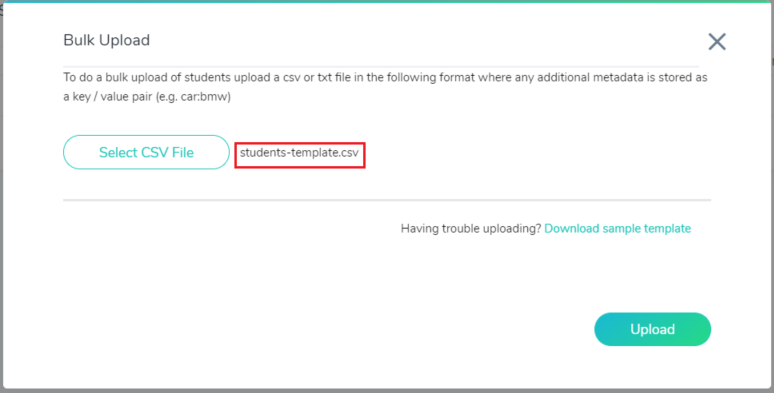 Click on the Upload button to upload the student data.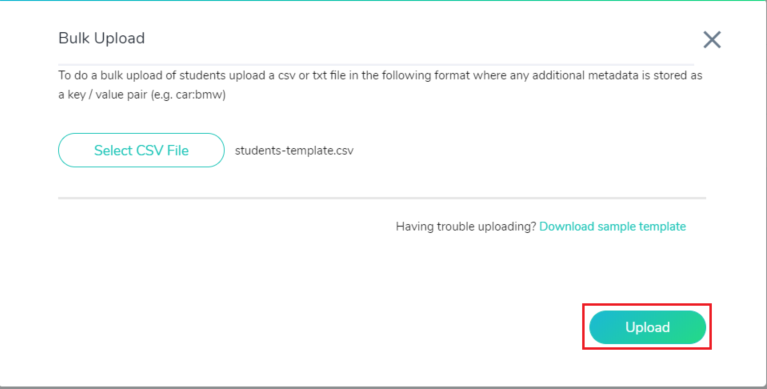 Uploaded students are listed on the Students